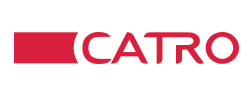 CATRO Bulgaria
Project coordinator
CATRO Bulgaria is part of a leading Austrian consultancy company for education and training – dieBerater® which provides various trainings for individuals and organisations. Building on this solid international experience, and combining it with the local expertise of highly qualified national experts, CATRO Bulgaria offers its clients leading know-how the following core competences:
Career counselling for graduates and people looking for new career opportunities
Coaching support in the field of personal development, career planning, organisational change, etc.
Consultancy in the field of strategic HR development and management
Identification of employees' potential and recruiting the right assets for our clients' teams
Talent development through training programmes – team development, communication, motivation, etc.
Leadership programmes for development of managerial level combining group work with individual coaching sessions
EU project consultancy – development, application and implementation of EU funded projects; part of the Bridges to Europe' international network.
For more information visit: www.catrobg.com
COMPASS National representative: Stephany Kostova, s.kostova@catro.com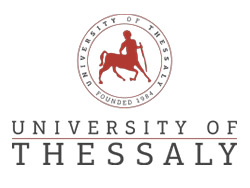 University of Thessaly
Project partner, Greece
University of Thessaly, with 18 Departments and various Research Centers, is a University with its own identity and with a prominent position in our national educational system. It was established in 1984 as University Of Thessaly (Presidential Decree 83/1984). Its administrative and academic center is in the City of Volos. The University of Thessaly is extended over the whole Region of Thessaly with academic Departments in Volos, Larissa, Trikala, Karditsa and Lamia. University of Thessaly provides undergraduate and postgraduate programmes and extra-curricular modules in specific research and business fields, for over 12000 students. The main mission of the University of Thessaly is the promotion of scientific knowledge through research and the contribution to the cultural and economic development of the local community and wider society.
As one of the University of Thessaly central institutions, the Career & Lifelong Learning Center of University of Thessaly supports all major processes at the University and provides basic and individually tailored services in order to systematize and unify the decentral training in the various fields. The Career and Lifelong Learning Center is associated with organising, coordinating and providing continuous vocational training as well as managing the effective transition of its graduates to the labour market.
For more information visit: www.uth.gr
COMPASS National representative: Eleni Vezali, evezali@uth.gr

Pistes Solidaires
Project partner, France
Pistes-Solidaires is an association that develops its projects and actions according to UNESCO's 4 pillars of education: learn to know, learn to be, learn to do, learn to live together and with the others. Our goal is to make possible that each young person may benefit from the unique experience of international educational mobility. Education goes hand in hand with openness to the world and an understanding of local / global interdependencies.
Pistes-Solidaires bases its work on non-formal education methods, particularly those based on experiential learning. We create educational situations to develop social skills, to facilitate living together and to learn to be. Research and innovation are at the heart of this work area.
European cooperation Centre is characterized by the creation of educational, social or socio-cultural resources resulting from projects carried out with European consortia.
For more information visit: www.pistes-solidaires.fr
COMPASS National representative: Denis Largueze, denis@pistes-solidaires.fr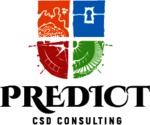 Predict CSD consulting
Project partner, Romania
Predict CSD Consulting was set up in 2006 and it is specialised in delivering training courses and consultancy in different fields, such as:
Recruitment and selection of personnel – simulation exercises;
Organising events in tourism;
Stakeholders engagement;
Corporate Social Responsibility;
Project Management.
Some of our projects include: creating a manual for a training course – ABCs in tourism; making a design for training in tourism; consultancy for a pharmaceutical company in the fields of: general management, how to choose an efficient place for a local branch, realising marketing strategy, preparing the plans for recruitment, selection, orientation, motivation and rewarding of personnel; making interview guide; simulation exercises for potential employers, business plan etc.; building a community centre: Inform, Consult, Involve, Collaborate, Empower the local community.
For more information visit: predictconsulting.ro
COMPASS National representative: Sorin-Victor Roman, predictconsulting@gmail.com

Acción Laboral
Project partner, Spain
Acción Laboral is a non-profit organisation, with a nationwide field of action with more than 20 offices and 100 employees. Acción Laboral has developed more than 100 comprehensive programmes of employment and training at national level, supporting more than 10.000 users and getting a relocation average of 50%. The name of the company, "Acción Laboral" (Labour Action), indicates its main activity, aimed at labour market insertion and outplacement, through the development of Integral Employment Plans and Training courses. The objectives of these programmes are the improvement of employment services and professional integration for unemployed people, which include adult people with difficult labour insertion, people with disabilities, migrants, long-term unemployed people, young people without qualifications, people with low literacy skills, etc.
For more information visit: www.accionlaboral.com
COMPASS National representative: Alba González Martín, agonzalez.sc@accionlaboral.com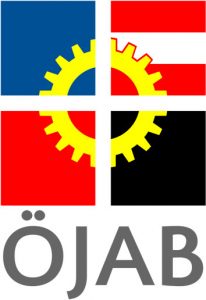 ÖJAB (Austrian Young Workers Movement)
Project partner, Austria
ÖJAB (Austrian Young Workers Movement) is a generation-connecting youth organisation, independent of any political party or religious obligation. As a non-profit organisation, it offers more than 4,600 places to stay for students, pupils, apprentices, young workers, senior citizens and refugees in a total of 29 ÖJAB-houses nationwide, thus making it one of the largest residency organisations in Austria. At present around 4.100 young people, 470 senior citizens and 58 refugees are staying in 23 student hostels and youth residences, in 3 senior citizens' residences and nursing homes, in 2 intergenerational residency and in 1 intercultural hostel. Additionally, ÖJAB supports 25 unaccompanied minor refugees. Over 600 employees help to achieve this goal on a daily basis.
ÖJAB has four main areas of operation:
Students & Youth
Senior citizens and Care
Education & Integration
Development cooperation
The organisation's primary objective behind all of these activities is to bring people together, provide opportunities for them and help them learn from one another – in residences, from different parts of Austria, Europe and the world, from different social backgrounds, of different ages, with different (political) viewpoints and religions.
For more information visit: www.oejab.at
COMPASS National representative: Sebastian Frank, Sebastian.Frank@bpi.ac.at